The Wild Rose Press to Publish Ronda Del Boccio's New Book: They All Died Smiling
The Wild Rose Press, a New York publisher, picked up my new adult paranormal romance/urban fantasy novel They All Died Smiling, first in the Reluctant Demon Hunter Saga. Publication date is to be determined. Watch the News category for updates.
Version:1.0 StartHTML:000000228 EndHTML:000003963 StartFragment:000003587 EndFragment:000003931 StartSelection:000003587 EndSelection:000003927 SourceURL:http://writeonpurpose.com/wp-admin/post.php?post=2984&action=edit
Latest News and Events 2015
See the News and Events Category.for the most current details.
Ronda Del Boccio Bios to Use
Please feel encouraged to use any of these that fit your media coverage needs..
Short Bio
Ronda Del Boccio is an award-winning & best selling paranormal, new adult,  and nonfiction author who writes transformational tales with a healthy dose of humor Connect with her on the social web and at her website, WriteOnPurpose.com
Medium Length Bio
Ronda Del Boccio is a #1 best selling and award-winning author of fiction and nonfiction. She loves being a writer because she gets paid to eavesdrop and spy on people. Anyone or anything crossing her path could be immortalized in print. She believes in the transformative power of stories. Her tales tend to be quirky and suspenseful with paranormal twists.
Her most recent awards include winning NaNoWriMo and numerous prizes for short stories and photography. Ronda is mostly blind, and though she sees poorly, she has excellent Vision. V Connect with her on the social web and at her website, WriteOnPurpose.com
Longer bio:
Ronda Del Boccio is a an award-winning, #1 bestselling author, speaker, mentor and storyteller. S Published in more than two dozen anthologies and with seven books of her own, Ronda has won awards for her short stories, poems, and articles as well as for photography. cooking, art, and translation of a Medieval manuscript. This is especially remarkable considering she is mostly blind. She is grateful for the technology of this age that allows her as an "illegally sighted" (mostly blind) person to use the computer and work with her global audience.
Because of her focus on storytelling as a means of connecting, she is known globally as The Story Lady. Connect with Ronda and unleash your inner storyteller as you write your book and share your message
!Ronda is the best-selling author of The Peace Seed: Personal and Global Transformation through Storytelling, which is also in over 1,000 prisons across the USA. Trust Your Heart: Building Relationships that Build Your Business is another of her best sellers. Her new novel They All Died Smiling comes out in 2017 with The Wild Rose Press. Her other books include a food safety quiz book and paranormal novellas.
Connect with her WriteOnPurpose.com
Downloadable Press Kit
Right click or Command click to download Press Kit. From ile, long press and save to desired destination
Version:1.0 StartHTML:000000228 EndHTML:000006768 StartFragment:000003587 EndFragment:000006736 StartSelection:000003587 EndSelection:000006722 SourceURL:http://writeonpurpose.com/wp-admin/post.php?post=2984&action=edit
Photos
Right-click/command-click/long-press to download this photo of Ronda Del Boccio, the Story Lady
More photos on Google+
Right-click to download this picture
More about
Worldwide Who's Who Press release: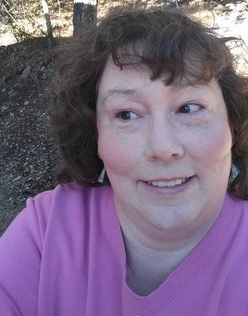 Ms. Del Boccio shares her creative vision with others through her sole proprietorship
LAMPE, MO, April 8, 2015, Ronda Del Boccio, Author and Mentor of Ronda Del Boccio, has been named a Worldwide Branding Professional of the Year in Authorship. While inclusion in Worldwide Branding is an honor, only a few members in each discipline are chosen for this distinction. These special honorees are distinguished based on their professional accomplishments, academic achievements, leadership abilities, years of service, and the credentials they have provided in association with their Worldwide Branding membership. Ms. Del Boccio has 32 years of professional experience, with 10 years of experience as an author, speaker and mentor of her self-titled sole proprietorship. Throughout her career, she has become adept at teaching and inspiring authors, and she shares her creative vision with others. Each day, she connects and mentors young authors for their upcoming books, while also dealing with clients spearheading social networking initiatives. She is constantly on the lookout for other Internet-based businesses, focusing particularly on awakening authors and their challenges.
Looking back, Ms. Del Boccio attributes her success to her persistence and passion for writing and storytelling. She became involved in her profession because she loved storytelling and books at a young age. She wanted to be the captain of her own ship, and chose to develop and progress her creativity in business. Her persistence has paid off, since she has received numerous awards for her works in fiction, nonfiction and poetry.
Ms. Del Boccio received a master's degree in counselor education from Illinois State University and a bachelor's degree in liberal arts, religious studies, writing and psychology from Loyola University Chicago. She is a member of the Ozarks Writers League and contributes to Ten Million Clips for Peace.
Ronda Del Boccio is an author, mentor and writer who provides literature and mentoring services. For more information about Ronda Del Boccio, visit http://www.writeonpurpose.com.
 About Worldwide Who's Who©
With over 500,000 members representing every major industry, Worldwide Who's Who is a powerful networking resource that enables professionals to outshine their competition, in part through effective branding and marketing. Worldwide Who's Who employs similar public relations techniques to those utilized by Fortune 500 companies, making them cost-effective for members who seek to take advantage of its career enhancement and business advancement services.Worldwide Who's Who membership provides individuals with a valuable third-party endorsement of their accomplishments, and gives them the tools needed to brand themselves and their businesses effectively. In addition to publishing biographies in print and electronic form, it offers an online networking platform where members can establish new professional relationships.
For more information, please visit http://www.worldwidewhoswho.com.
Contact:
Ellen Campbell
Director, Media Relations
Worldwide Who's Who
 Ronda Del Boccio
Ronda Del Boccio learned that people considered her different in a bad way when she was about six years old. She does not see the same way others do, and in the world of children, this is cause for bullying and harassment. Yet Ronda took what she now calls a "Jonathan Livingston Seagull" attitude, because fitting in was not of great importance to her.
Ronda may not see well, but she has a strong vision that guides her life. She uses the power that comes from her blindness to empower her and inspire others. She believes Persistence,tenacity, humor, intuition and ingenuity are traits that serve her well now as an entrepreneur author.
She has turned her love for storytelling, mythology, symbology and folklore into books, short stories, tools and teachings that help people better understand themselves and more easily connect with everyone. Like Kathie Lee Gifford, she KNOWS  "Everyone has a story" and she helps them tell it with ease and style.
Ronda loves writing. "It gives me a chance to get paid to eavesdrop and spy on people," she quips. She is internationally published on 5 continents and has won awards for her tales.
She is working on the novel she began in November 2014 during National Novel Writing Month (NaNoWriMo It's called They All Died Smiling, a paranormal suspense story about an unwilling demon fighter trying to save lives while she herself is targeted.
Ronda's BLISS Butterfly Author Success System
The B.L.i.S.S. System
  BLISS Butterfly System | Write On Purpose
Ronda makes it easy for any visionary to write and publish a book following the BLISS Butterfly Author Success System: Learn more on the BLISS page..).
Free Classes for Authors!
Register for whichever topic you need.
Pinterest can help you connect with readers and market your book...when you know how to use it. This quick training helps you master boards, pinning, hashtags and more quickly. Register now.
This new feature helps you sell more books by sending folks to a money page. Find out how to set it up & choose the best link to send buyers. PLUS make the most of a WAY under-used piece of FB real estate! Register now.
Social Media QUICKIE for Authors; Be SOCIAL in 10 Minutes a DayIt's good to be everywhere in social media, but it can be time consuming...until now! Master a simple way to make the rounds fast so you can get on with your day. Register NOW
Possible Interview Questions
Note: There are more questions in the downloadable press kit (see above)
(Please select the questions that best suit your audience, and know that I LOVE and actually PREFER "winging it," so you do not need to stick to what's here.)
Questions about writing
Why did you start writing?
A lot of your stories are paranormal. Have you had paranormal encounters?
When did you first start writing?
Have you ever dreamed a story?
What are you working on now?
Questions About storytelling
You say in your bio that people come to you and tell you their story. How does that happen?
Why do stories get people's attention?
Most people think of storytelling as something to do with children before bed, around a campfire or at Halloween, but you teach storytelling for adults. Is listening to or reading a story just as compelling for adults as it is for children?
What was it about the work of Joseph Campbell that captured your attention?
What is the Hero's Journey?
Do we only see the Hero's Journey in things like myths and Bible stories?
Can you give an example of the Hero's Journey in a movie?
Do everyday people go through a hero's journey, or is that only for movies, literature and scriptures?
How would someone recognize a call to adventure?
Do people ever say "no" to that call to adventure?
Are there certain kinds of people you meet along the way, or is who we meet random?
You talk about the Road of Trials. Why can't life be easier?
What happens to the hero when the quest is done?
Is everyone a hero?
You say that everyone is wired for stories, so I'm wondering something. Why are so few people good at telling stories?
What are the elements that make a good story?
Can anyone learn how to tell a good story?
Why is emotion so important?
What are Storytelling Templates and how do you use them?
Do people tell themselves stories?
Can someone change the stories they're telling themselves?
How can someone create a story for their future and start living it?
Tell me about your books.
How can someone start working with you so they can tell better, more empowering stories?
I understand you have a gift for everyone. What is it and how do they get it?
Media appearances include:
Podcasts
Low Vision Hijinx Podcast: Not Much Eyesight, Plenty of VISION: This is a weekly podcast on which I share stories of living with limited eyesight. Educational, inspirational, and entertaining, these stories offer hope and encouragement to anyone whose eyesight is dim or failing.
New episodes come out every Thursday at noon ET.
The logo is a bright blue background with white lettering. THis makes it easy to read and represents the sky and openness.  The image of the bumblebee with a mafnifying glass represents the idea that just as a bumbleb ee shouldn't be able to fly but does, nothing is impossible for people with low vision/partial sight/blindness.
Radio
Ronda Del Boccio was guest booker and  co-host of the international radio show Relationship marketing 101.
Her show is a Host Pick on "In Touch with Carl Jung"
Featured show: "Networking with the Blindguy: Are You a Tire Kicker or a Destiny Driver?"
Television
Ronda Del Boccio and Bonnie Tesh, co-authors of I'll Push You Steer on Springfield, Missouri Good Morning Springfield.
[TML2]
Print
Ronda has numerous stories, poems and articles in print.
She was the "Home Front" and "The Inbox" columnist for Dialogue Magazine, an international news magazine produced by Blindskills, Inc., for people who are blind and visually impaired. (These articles are not currently online.)
Ronda has numerous print publications to her credit, including "Molly Meets the Ozarks" in Ozark Mountaineer Magazine.
Other MEdia
Book Writing Made Easy Joins Heart and Marketing
If only we'd known early on how book writing made easy can join with heart marketing to create a joyful experience of both self-expression and selling and marketing.
But no… instead…The other day we found the first document we wrote together (an advice doc about relationship problems that we advertised in the National Enquirer in 1987…shhhhh)
Fortunately we sold only one of them and promptly put ourselves out of that 'Mail-order" business idea
AND thank goodness! The writing was horrible! Truly a mish-mash with no organization, no focus – quite a mess!
Now we later went on to become the authors of 5 best-sellers – 4 books about romantic relationships and our latest – The Heart of Marketing – Love Your Customers and They Will Love You Back (Morgan James)
BUT – oh what we would have given for someone with the right expertise to guide us through the book writing process to make it easier and faster. And if only there had been someone who could have guided us through the process of discovering the soul-felt service of heart marketing our books -
But there was no one…
Now we know that the real fact is, writing a book is easy when you have a step-by-step roadmap to guide you from start to publish – and beyond – and The Story Lady Ronda Del Boccio's program helps you plan for your larger future with your book – even before you start writing.
___________________________________________________________________
Ronda's Books
Ronda's books are available everywhere See her Amazon profile. In addition to these books, she has contributions in 2 dozen fiction and poetry anthologies.
Nonfiction
#1 Best Seller - Instant Author Formula: 6 Lazy Ways to Write a Book Fast! 2012
The Impact Factor with Ken McArthur
Activate Your Breakthrough with Anne L. Holmes
#1 Best Seller - Trust Your Heart: Building Relationships that Build Your Business with Marnie Pehrson et al
I'll Push You Steer: The Definitive Guide to Stumbling through Life with Blinders On November 2006, AWOC Books
#1 Best Seller - The Peace Seed: Personal and GLobal Transformation through Storytelling: May, 2010
The Instant VIP: Insider Secrets to Fame, Freedom and Fulfillment as an Expert AUTHOR!: August 2010 AWOC Books
Fiction
Best Seller - When Assassins and Allies Conspire: Visionary Tales, VOl. 1 September, 2010, CreateSpace
the Assassin and the Prince - a quriky young adult space opera.
A Tasty Morsel: a quirky paranormal romance
Best Seller Screenshots
Ronda's Best Selling Books
Examples of Ronda's Students' Successes
Contact Ronda Del Boccio
Email: info "at" Write On Purpose "dot" com
Phone or text message 575-737-8679
Social Web